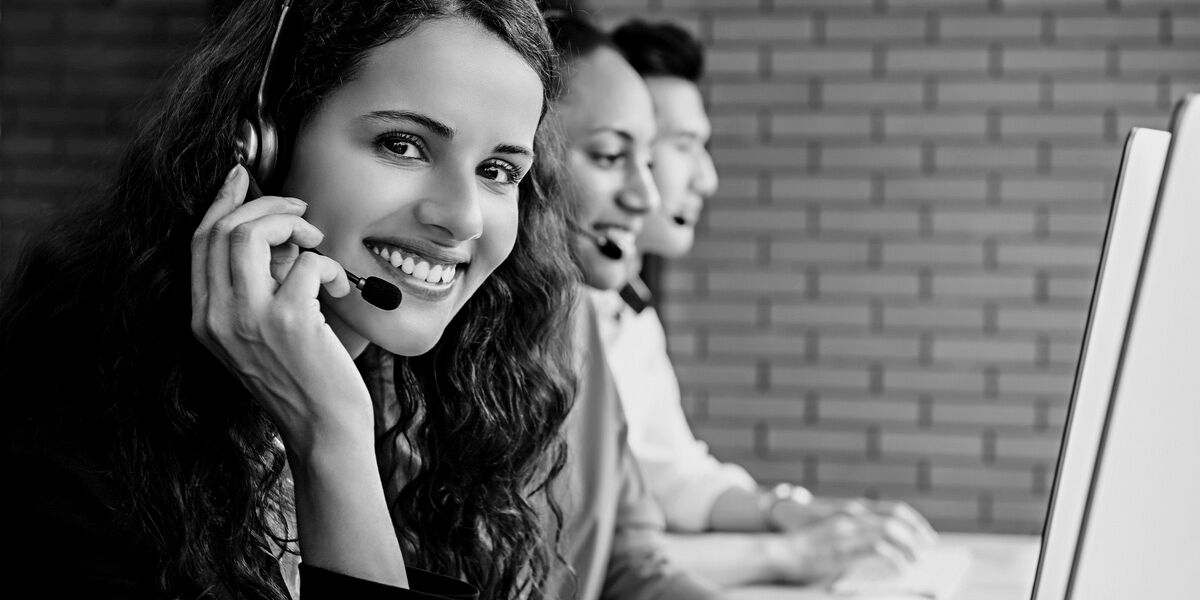 In an age of smartphones and tablets, it is expected that information is always readily available. However, that is not always the case for contact centre employees. They, and other knowledge workers, spend an average of one day a week looking for information. Imagine what that means in terms of loss of time (i.e. cost) for large organisations!
Less is more
A lack of knowledge stands in the way of efficient customer contact. But too much information as well! Especially when it comes to fragmented information spread across all kinds of sources, such as the company intranet, the website, endless 'update' emails, and the collective memory of the contact centre team. How do you find what you need, especially when you feel the customer breathing down your neck? And how do you ensure that new employees have access to the right information when even their seasoned co-workers have trouble finding it?
One thing is certain: having structured knowledge available is indispensable during customer interactions. Both in the case of 'live' contact between an employee and a customer and for the company's self-service channels, such as the website. Structured as well as unambiguous, because not only should information be easy to find, but the customer should also always get the same answer, regardless of whether they consult the website or are in contact with a bot or a random contact centre employee.
Multilingual data source
This can be achieved with the help of a knowledge base, as it provides a central source of information. A multilingual platform that not only offers help to employees, but also provides structure to the website for the benefit of the customer, and feeds AI applications such as chat and voice bots. It facilitates the use of self-service channels, reducing the pressure in the contact centre. Moreover, the fact that employees have the right information at their fingertips (First Time Right!) contributes to shorter waiting times.
The training process for new employees and the retraining of the existing team can also be shortened and made more efficient. In the first case, because much less knowledge needs to be transferred in advance. In the second case, because new information, for example about new products, services or procedures, can simply be added to the knowledge base.
Do you wonder what a knowledge management platform could mean for your contact centre? What impact could it have on your employees and the customer experience? We'd be happy to tell you more!
Whitepaper 'From cost centre to centre stage'
In our whitepaper 'From cost centre to centre stage: the effect of employee satisfaction on the customer experience' we focus on the employee. We look at factors that have a positive effect on their well-being, and what their impact is on the customer experience and the business results. Twenty pages of useful information that you can apply immediately.
How do you make your contact centre a success for employees, customers and management? In other words, how do you change it from a cost centre to the centre stage of the organisation?
Would you like to find out how to achieve this?
Download our whitepaper here
About DDM
At DDM Consulting we believe that our customers benefit most from tailor-made advice, without preference for a particular product or specific supplier. That is why we offer a wide range of intelligent omnichannel contact centre solutions, delivered by renowned partners who are all specialists in their field. This approach makes us flexible in finding the solution that best suits our customers' specific needs and ambitions.
We guarantee a successful implementation, ensure integration with all existing back-end systems, and take care of managing and maintaining the platform. Our clients come from a wide range of sectors, from major financial institutions such as banks and insurance companies, to telecom operators, healthcare institutions, government agencies, retail, and media. We are especially known for delivering customised solutions for corporate clients with complex structures, such as customer-specific integrations with back-end systems and the development of add-ons. Sometimes we even build a completely new product! That is how we ensure that the chosen contact centre solution exactly matches our customer's wishes, needs and business processes.
We have grown into a team of about 30 contact centre experts and are mainly active in Belgium, the Netherlands, Luxembourg, France, Germany, Austria, and Switzerland.