Intelligent contact centre solutions: this is how it's done
---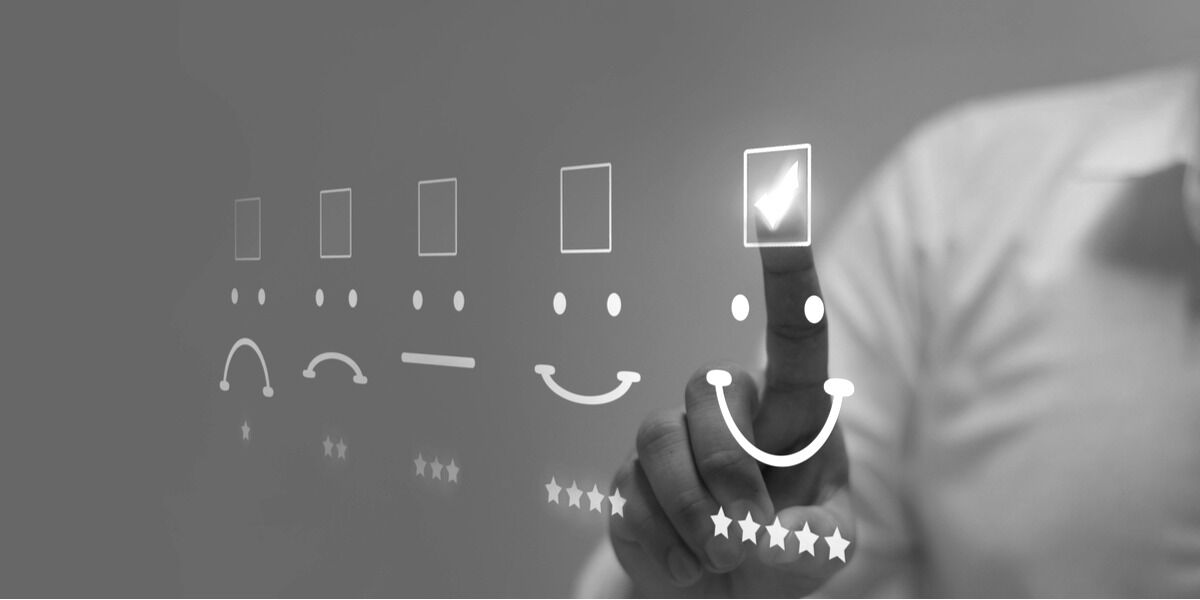 Professional customer contact today is characterised by four clear pillars. Firstly, the number of customer contact moments is increasing significantly, and secondly, we all want to further increase customer satisfaction. After all, that is what today's consumer is asking for; we have jointly raised the bar continuously. This is partly due to our rapidly changing society in which digitalisation is quickly playing an increasingly important role. At the same time, it is very desirable that costs decrease. And fourth, we want live agents to be able to deliver more added value.
For example, if this contact centre agent works at a newspaper's customer service department, he will not be happy to receive 10 calls in one morning indicating that the paper wasn't delivered that morning. It is important and desirable to keep this employee deployable in a sustainable and vital way. That is why it is necessary to remove these types of simple processes, such as the example of a newspaper not being delivered, away from human employees made of flesh and blood. As a digital worker, a chatbot is, for example, perfectly capable of handling these types of issues correctly.
Win-win situation
By looking at the design of your customer contact centre that way, you save costs, your employees will be happier, you will reduce sick leave and other absenteeism, and your customer is better served than ever. Once you have properly set up this customer contact centre landscape, your customer or prospect will be served exactly via the right channel. Sometimes this can be via chat, another time via email, and the next time via personal contact on the phone. Every interaction depends on de customer's wishes based on a certain situation. After all, when you order a new headset for your smartphone, you will want different advice, in a different way and preferably via different channels than when you ask for advice regarding the design of the funeral card in connection with your father's death.
Download our whitepaper here
About DDM
At DDM Consulting we believe that our customers benefit most from tailor-made advice, without preference for a particular product or specific supplier. That is why we offer a wide range of intelligent omnichannel contact centre solutions, delivered by renowned partners who are all specialists in their field.
How we work
Together with the client, we evaluate the current contact centre processes as well as the requirements and preferences for the new platform. We apply our years of experience to find the best match, and provide advice on the potential optimisation and automation of business operations, for example through the use of AI.
We naturally guarantee a successful implementation of the new solution, and ensure that all back-end systems are seamlessly (re)connected. After the deployment, we are at the service of our customers to offer advice and aftercare.
But we go one step further: time and time again, we push the boundaries of the chosen platform, and adapt it to the customer's specific business processes and needs. Our team has the business and technical expertise to achieve the maximum potential, even when it comes to an out-of-the-box solution. This is our way of ensuring that every customer makes optimal use of the capabilities of the chosen platform!
Our clients
Our clients come from a wide range of sectors, from major financial institutions such as banks and insurance companies, to telecom operators, healthcare institutions, government agencies, retail, and media.
Our team
We have grown into a team of about 30 contact centre experts, and are mainly active in Belgium, the Netherlands, Luxembourg, France, Germany, Austria and Switzerland. To be able to guarantee the highest quality, we continuously invest in the knowledge, training and experience of our employees.